Issue XVI

Design & Layout
The University of Texas at Austin
School of Architecture, 2020

Issue
is a student-produced publication featuring graduate and undergraduate work from the University of Texas at Austin's School of Architecture. Working directly with
Issue
student editors,
Issue XVI
was designed around the theme of conflict — responding through vibrating colors, contrasting type, and a wide variety of layouts. In addition, a companion book was designed to hold submitted student essays, sized for a back pocket, with a simple die-cut allowing it to mount to the main book.
2020 Douglas Haskell Award for Student Journals
Awarded by the Center for Architecture & AIA NY
* Printed by Capital Printing in Austin, TX
MFA '20 & '21 Exhibition Catalogs
Design & Layout
Washington University Saint Louis
Sam Fox School MFA in Visual Arts, 2021

Graduate exhibitions for the 2020 & 2021 MFA in Visual Arts cohorts, canceled due to 'you know what', were replaced with well-documented 7x10" exhibitions catalogs, detailing installations that no one could see in person. As a measure of unifying these cohorts, a vibrant neon was used and catalogs were inserted into a simple, semi-transparent envelope with a message applicable to both groups.
︎︎︎ Built alongside Jocelyn Yun
* Printed by Advertiser's Printing in Saint Louis, MO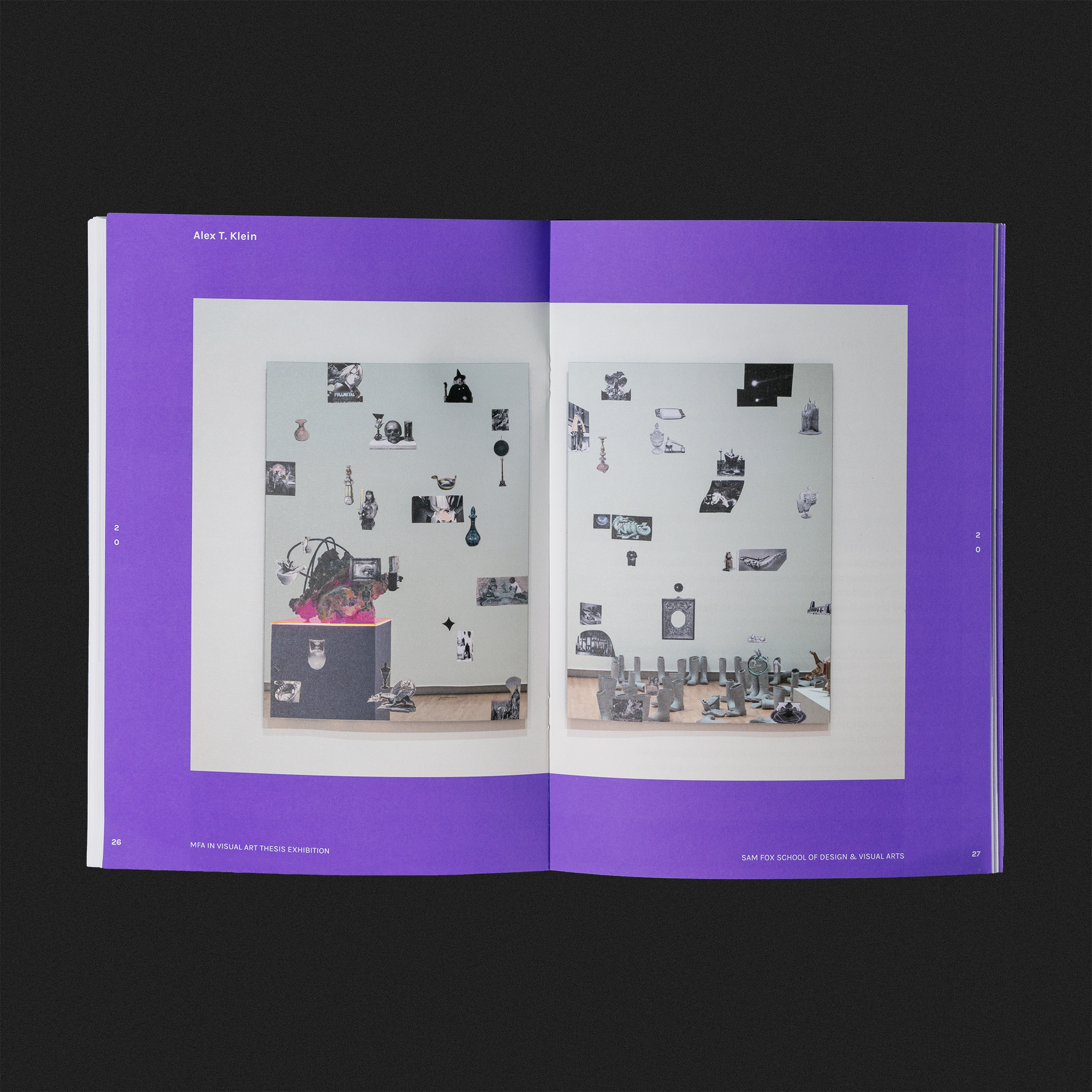 OTHER NATURE
Design & Layout
The University of Texas at Austin
School of Architecture, 2021

Exhibition catalog for Other Nature, supporting a symposium organized by Prof. Danelle Brisco. In response to the COVID-19 shutdown, this catalog served as the representative experience, leading to the development of several pop-ups within.

* Printed by Capital Printing in Austin, Texas.