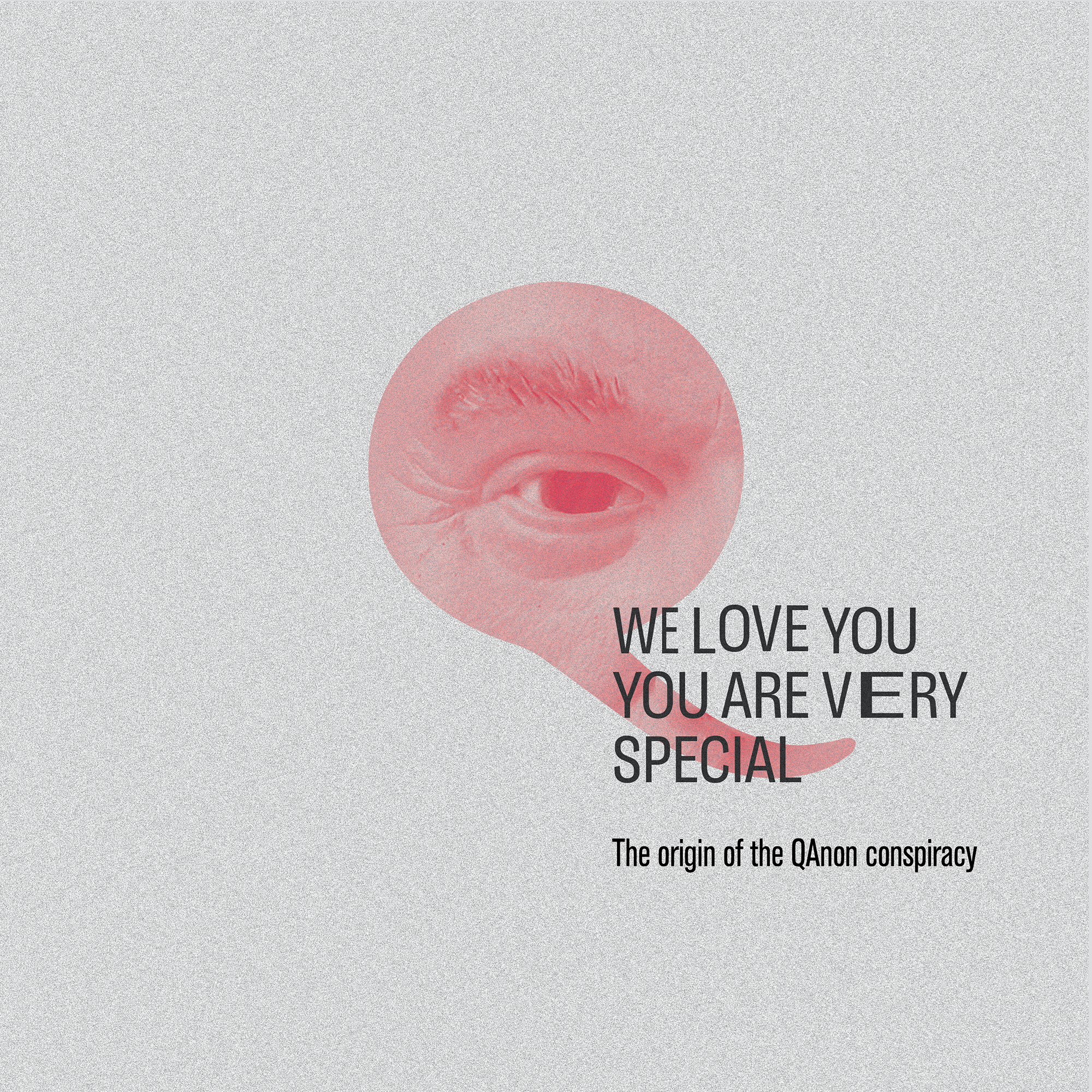 We Love You You Are Very Special:
The Origin of the QAnon Conspiracy

WLYYAVS shares the origin of QAnon, a right-wing political activist group allegedly led by a high-level informant within the United States government, through the compiling of articles, interviews, podcasts, videos, social media, and Q-drops, spanning from 2016-present. It aims to provide an understanding of how this powerful voice in America began, the many and varied beliefs of followers, and events that have taken place as a result of Q-influenced messaging.

50% terrifying. 50% comedy.

Compiled and Designed by James Walker.
Edited by Paula Rogers.

Soft-cover, perfect bound
2-color print on French Paper
Self-Published, 2021
Limited-Run.